Tasty, modern, surprising, yummy, creative, unique, made with love...
CHECK OUR MENUs
Blend is
NEW BERLIN CUISINE
Pulsating, diverse and cosmopolitan. Tradition and modernity come together in the city of freedom, the home to free spirits from all over the world, enriching the local culture with international influences. Inspired by the multi-ethnic population, the BLEND restaurant reflects the spirit and soul of Berlin as a melting pot: free, modern, urban and with a creative twist. Be inspired by a culinary art that adopts the versatility of flavours, cultures and cooking styles to create dishes that respect the season and the region.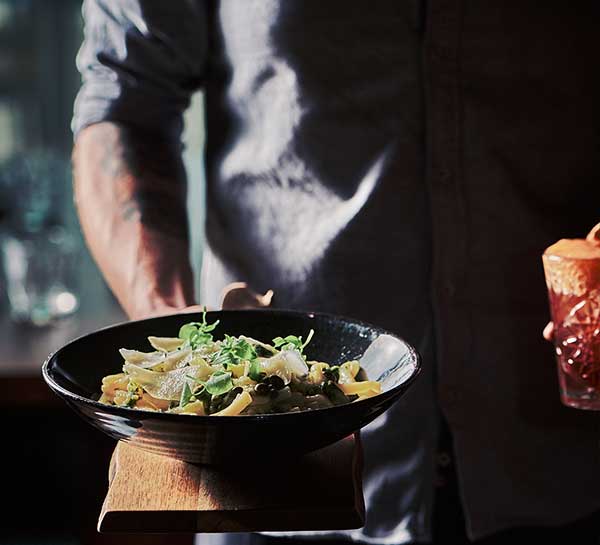 It`s Lunchtime, Baby!
Business Lunch
Time has come! We offer a completely new business lunch on weekdays. Enjoy our lunch menu, choose two or three individual courses including water & coffee, from 11:30am to 2pm in the BLEND berlin. Just take a look at our menu to get your own impression for your next visit at BLEND! See you!
BLEND...
... FUSION KITCHEN AT IT'S BEST
You can be sure that it is very difficult to pigeonhole our cooking skills. We are extremely versatile, varied, product-obsessed, passionate, spirited, generous, loving to detail, thrilled, inspired, hospitable, attentive, playful, eager to experiment but never boring. Just BLEND!