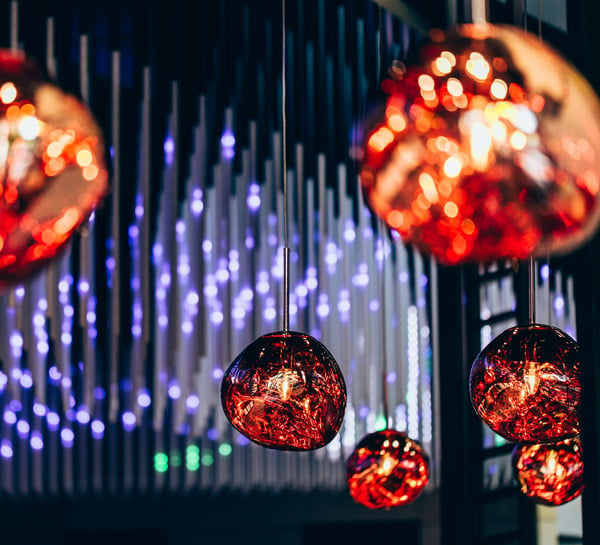 Whoop, whoop!
It's breakfast time!
Good news! From now on you can start the day well strengthened at our BLEND bar! Come along and enjoy the various and seasonal breakfast. Choose your perfect á la carte breakfast. Try your "Eggsperience" of a Shakshouka, a "Strammer Max" or order a classic omelette of your choice!
Maybe you'd like a snack sometime? There are also our delicious "Berliner Stullen" and bagels. And of course you can't miss the pancakes. For those who like it sweet and hearty or want to round off their breakfast with something that is healthy will also find porridges as well fruits in various ways.
Daily 06:30-12:00 at the BLEND bar – not available at the moment –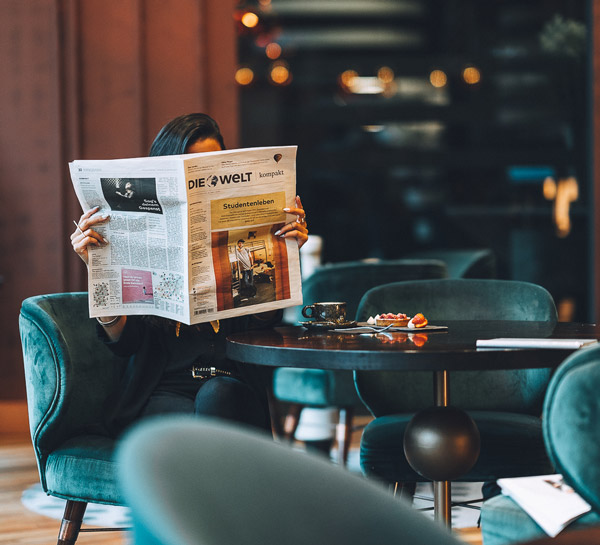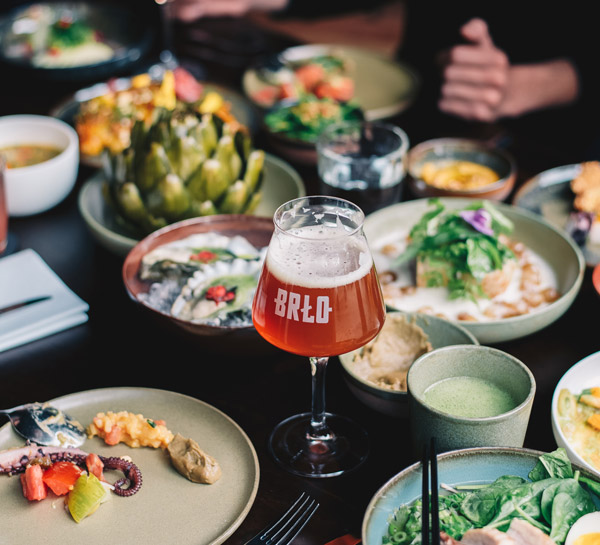 Blend´s Bar is
THE BEST PLACE FOR A BEER
With Braufactum, we have put one of the pioneers of CRAFT beer on the map. At the annual Meininger International Craft Beer Awards, Braufactum regularly scoops the top prizes. Progusta fresh from the barrel embodies this unique quality!
Our partner BRLO is also a relative newcomer to the Berlin market. 
The makers have made a name for themselves in the CRAFT Beer industry after just two years. Our BLEND bar serves these lovingly produced authentic beers ranging from Berliner Weiße, to Pale Ale and the full-bodied German IPA.
This is ...
BERLIN IN THE MIX
We have Kornbrand and gin from the Berlin Cult Label Berliner Brandstifter. From the Spreewald, we have a single malt whisky and a top-class straight rye whisky. Three types of rum, bottled in BERLIN, which could not be more different. It pays to visit the BLEND bar. The Preußische Spirituosen Manufaktur also provides refreshing liqueurs for your well-being.
On our exploration tours, we discovered high-quality products beyond the borders of Berlin. Two special drops worth mentioning: Eau de Vie from Prinz zur Lippe / from Schloß Proschwitz from Meissen and Elmendorf Korn H from Hamburg. Give them a try and taste the difference!